Why Switchboard?
There are lots of benefits to having a toll-free number
Preserve your privacy
Switchboard provides you with a phone number (toll-free or regular) that you can safely put on your store's website.
Generate more business
Give your store a professional look and feel by adding a toll-free phone number to contact you.
Professional Look
You can field product inquiries and make sure that your customers know you're a real store, run by real people.
Feel safe
Customers call the Switchboard number, you're not exposing your personal contact information on the internet.
Always available
Your store is open 24/7 but that doesn't mean you should be interrupted by calls in the middle of the night.
You're in charge!
Our Schedule feature lets you decide when you want to be available and when calls and texts should go to voicemail.
Install now
Add Switchboard to your Shopify Store now and pick the plan that's right for you.
Pay as you Go
Toll-free number included
Forward to international numbers
Only pay for what you use (*)
Perfect for stores from outside the US
Choose Plan
Professional Plan
Toll-free number with SMS support
250 USA minutes included (**)
Record Incoming Calls
Customize your Voicemail Greeting (new!)
Forward calls to your personal phone
Choose Plan
Enterprise Plan
Toll-free number with SMS support
750 USA minutes included (**)
Record Incoming Calls
Customize your Voicemail Greeting (new!)
Forward to multiple phone numbers
Choose Plan
Detailed List of All Rates
| | |
| --- | --- |
| Argentina +54 from $0.1/min | |
| Number Prefix | Rate |
| --- | --- |
| 54, 5411, 5422, 54232, 542362, 54237, 54261, 54264, 54291, 54299, 54332, 5434, 54343, 54348, 54351, 54358, 54372, 543783, 5438 | $0.10/min |
| 549 | $0.50/min |
| | |
| | |
| --- | --- |
| Australia +61 from $0.1/min | |
| Number Prefix | Rate |
| --- | --- |
| 61, 6113, 6118 | $0.10/min |
| 614, 61475 | $0.11/min |
| 6116, 6140, 6141, 6142, 6143, 6144, 6145, 6146, 6147, 6148, 6149 | $0.12/min |
| | |
| | |
| --- | --- |
| Austria +43 from $0.1/min | |
| Number Prefix | Rate |
| --- | --- |
| 43, 431, 4312288, 43123009, 435, 4350, 43501, 43501, 43502, 43503, 43504, 43504, 43505, 43506, 43506, 43507, 43507, 43508, 43508, 43509 plus a lot more, please contact us. | $0.10/min |
| 43502 | $0.20/min |
| 43, 4350 | $0.22/min |
| 4366, 43677, 4368 | $0.42/min |
| 43699 | $0.43/min |
| 43650, 43676 | $0.45/min |
| 436889 | $0.53/min |
| 43711, 43730, 43740, 43810, 43820 | $0.64/min |
| | |
| | |
| --- | --- |
| Belgium +32 from $0.1/min | |
| Number Prefix | Rate |
| --- | --- |
| 32, 32102, 321020, 32103, 32104, 321044, 32105, 32106, 32107, 32108, 321089, 32111, 32112, 32113, 32114, 321141, 32115, 321156, 32116, 32117 plus a lot more, please contact us. | $0.10/min |
| 3278 | $0.13/min |
| 32, 321159, 322203, 322344, 322644, 32322, 323480, 3270 | $0.16/min |
| 321024, 32112, 321529, 322533, 323640, 32524 | $0.19/min |
| 3248 | $0.34/min |
| 32466 | $0.64/min |
| 3246 | $0.89/min |
| | |
| Number Prefix | Rate |
| --- | --- |
| 55, 5521, 55242, 55296, 5531, 5533, 55396, 554, 5540, 55406, 55473244, 5551, 5561, 5562, 5571, 5581, 5585 | $0.10/min |
| 5511, 5511930, 5511945, 551195, 5511977, 55119780, 551298, 5513982, 5513988, 551498232, 551498233, 5514988, 5515988, 5516982, 5516988, 5517982, 5517988, 5518982, 551898200, 551898201 plus a lot more, please contact us. | $0.16/min |
| 55115, 55116, 55117, 55118, 55119, 55119450, 55119451, 55119452, 55119453, 55119454, 55119455, 55119502, 55119503, 55119504, 55119505, 551195064, 55119507, 55119510, 55119511, 55119512 plus a lot more, please contact us. | $0.26/min |
| | |
| Number Prefix | Rate |
| --- | --- |
| 1, 1808 | $0.10/min |
| 1907 | $0.29/min |
| 1900 | $0.96/min |
| | |
| Number Prefix | Rate |
| --- | --- |
| 56, 5622 | $0.10/min |
| 5688, 569 | $0.17/min |
| | |
| | |
| --- | --- |
| Colombia +57 from $0.1/min | |
| Number Prefix | Rate |
| --- | --- |
| 571, 572209, 5722560, 57227, 572280, 572281, 5722830, 5722831, 572285, 572286, 572287, 5723, 5724, 5725, 5726, 5728, 5729091, 5729092, 5729151, 5729204 plus a lot more, please contact us. | $0.10/min |
| 57 | $0.11/min |
| 572256064, 57270006, 5729230, 573, 5748500, 5748501, 5768517, 5776, 5779096, 5779150, 5779151, 5779159, 577916 | $0.12/min |
| 57350 | $0.14/min |
| 5731 | $0.15/min |
| 5730 | $0.16/min |
| | |
| | |
| --- | --- |
| Cyprus +357 from $0.1/min | |
| Number Prefix | Rate |
| --- | --- |
| 357, 3579, 357942, 35796 | $0.10/min |
| 35795 | $0.14/min |
| 357700, 3577777 | $0.21/min |
| | |
| | |
| --- | --- |
| Czech Republic +420 from $0.1/min | |
| Number Prefix | Rate |
| --- | --- |
| 420 | $0.10/min |
| 420601, 420602, 420606, 420607, 420608, 42070, 42072, 42077, 42079, 420961, 420962, 420966, 420967 | $0.13/min |
| 42060, 42093, 42096 | $0.14/min |
| 420773, 42084 | $0.15/min |
| 4207 | $0.16/min |
| | |
| | |
| --- | --- |
| Ecuador +593 from $0.23/min | |
| Number Prefix | Rate |
| --- | --- |
| 593720, 593723, 593724, 593728, 59372900, 59372901, 59374 | $0.23/min |
| 593 | $0.26/min |
| 593958, 5939690, 593979, 59398, 59399 | $0.43/min |
| 593939, 593959, 593967, 593968, 593969, 5939794, 5939795, 5939796, 5939797, 5939798, 5939799, 593980, 593981, 593982, 5939836, 593985, 593986, 593988, 593989, 593990 plus a lot more, please contact us. | $0.46/min |
| 5939 | $0.47/min |
| 5939820, 5939821, 5939822, 5939823, 5939824, 593996 | $0.49/min |
| | |
| | |
| --- | --- |
| Finland +358 from $0.11/min | |
| Number Prefix | Rate |
| --- | --- |
| 358, 3589 | $0.11/min |
| 358291, 358292, 358293, 358295, 358296, 358297, 35870, 35873 | $0.12/min |
| 358299, 3584, 35850 | $0.13/min |
| 35810, 3582, 35830, 35860, 3587 | $0.15/min |
| 35871 | $0.17/min |
| | |
| Number Prefix | Rate |
| --- | --- |
| 33, 33, 331, 331000, 331000, 331001, 331002, 331002, 331003, 331003, 331004, 331004, 331005, 331005, 331006, 331006, 331007, 331007, 3310078, 3310079 plus a lot more, please contact us. | $0.10/min |
| 336000, 336001, 336002, 336003, 336004, 336006, 336007, 336008, 336009, 33601, 336020, 336021, 336022, 336023, 336024, 336025, 336026, 336027, 336028, 336029 plus a lot more, please contact us. | $0.11/min |
| 335091, 3360, 33600, 336001, 336002, 336003, 3360041, 3360042, 3360051, 3360052, 336007, 336008, 336009, 33602, 336022, 336023, 336024, 336025, 33604, 336040 plus a lot more, please contact us. | $0.12/min |
| 336, 337 | $0.22/min |
| 33149206747 | $0.52/min |
| 338 | $0.60/min |
| 336380, 3364000, 3364001, 3364002, 3364003, 3364004 | $0.94/min |
| 336400 | $0.95/min |
| | |
| | |
| --- | --- |
| Germany +49 from $0.1/min | |
| Number Prefix | Rate |
| --- | --- |
| 49, 49115, 4915, 49150, 49151, 49151, 491510, 491511, 491512, 491513, 491514, 491515, 491516, 491517, 491518, 491519, 49152, 49152, 491520, 491521 plus a lot more, please contact us. | $0.10/min |
| 49700 | $0.13/min |
| 491570 | $0.29/min |
| 4915, 4915555, 49156, 49176 | $0.39/min |
| 49150, 4915310, 49164, 49166, 49168, 49169 | $0.43/min |
| 4932 | $0.45/min |
| 49157, 49163, 49177, 49178 | $0.48/min |
| | |
| | |
| --- | --- |
| Hungary +36 from $0.1/min | |
| Number Prefix | Rate |
| --- | --- |
| 36, 36, 361, 3620, 3621, 36212354, 36212921, 36286661, 3630, 3631, 3631200, 3631201, 36312020, 36312021, 3631310, 3631311, 3631312, 3631313, 3631314, 3631315 plus a lot more, please contact us. | $0.10/min |
| 3620, 363, 3670 | $0.11/min |
| | |
| Number Prefix | Rate |
| --- | --- |
| 91, 91510, 9170, 91720, 91725, 917265, 91727, 91729, 91737, 91738, 91739, 91740, 91741, 91742, 917439, 91748, 91749, 91750, 917520, 917523 plus a lot more, please contact us. | $0.10/min |
| | |
| | |
| --- | --- |
| Indonesia +62 from $0.1/min | |
| Number Prefix | Rate |
| --- | --- |
| 6221, 6231 | $0.10/min |
| 6222, 62251, 62341, 62361, 62411, 6261, 62778 | $0.11/min |
| 6281, 6282, 6285 | $0.14/min |
| 628, 62814, 62815, 62816, 62817, 62818, 62819, 62855, 62856, 62857, 62858, 62859 | $0.15/min |
| | |
| | |
| --- | --- |
| Ireland +353 from $0.1/min | |
| Number Prefix | Rate |
| --- | --- |
| 353 | $0.10/min |
| 3538 | $0.12/min |
| 353894, 3538954 | $0.14/min |
| 35386 | $0.15/min |
| 35385 | $0.18/min |
| 35376 | $0.22/min |
| 353818 | $0.73/min |
| | |
| Number Prefix | Rate |
| --- | --- |
| 39, 393, 3930, 3931, 39310, 39311, 39313, 39319, 3932, 39320, 39322, 39322320, 39322323, 39322324, 39322327, 39322328, 39322329, 39322380, 39322388, 39322389 plus a lot more, please contact us. | $0.10/min |
| 3932, 39351, 39370, 3938 | $0.16/min |
| 393, 39346, 39382 | $0.17/min |
| 393711 | $0.34/min |
| 39327 | $0.35/min |
| 39330 | $0.40/min |
| 39333, 39334, 39335, 39337, 39339, 3934, 39347, 39366 | $0.42/min |
| 393199, 39331, 3939 | $0.44/min |
| 39324, 39328, 39329, 39338, 39373, 39380, 39388, 39389, 39393 | $0.45/min |
| 39320 | $0.47/min |
| 39313, 39360, 39368, 39377 | $0.50/min |
| 39310 | $0.51/min |
| 39392 | $0.52/min |
| 395500639 | $0.55/min |
| 39319, 395524680 | $0.72/min |
| | |
| Number Prefix | Rate |
| --- | --- |
| 81, 813 | $0.10/min |
| 8170, 8180, 8190 | $0.24/min |
| 8180818 | $0.80/min |
| | |
| | |
| --- | --- |
| Jordan +962 from $0.24/min | |
| Number Prefix | Rate |
| --- | --- |
| 96275 | $0.24/min |
| 962 | $0.27/min |
| 9627, 96277 | $0.31/min |
| | |
| | |
| --- | --- |
| Kenya +254 from $0.23/min | |
| Number Prefix | Rate |
| --- | --- |
| 25470, 25471, 25472, 25479 | $0.23/min |
| 254, 25477 | $0.29/min |
| 2547 | $0.30/min |
| 254785 | $0.39/min |
| 25473, 25478 | $0.41/min |
| | |
| | |
| --- | --- |
| Latvia +371 from $0.1/min | |
| Number Prefix | Rate |
| --- | --- |
| 37120, 37122, 37124, 37125, 37127, 37127268, 371663, 371664, 371665, 3716665, 3716667, 3716668, 3716669, 371667, 3716680, 3716681, 3716682, 3716683, 3716684, 3716685 plus a lot more, please contact us. | $0.10/min |
| 37166040, 37166041, 37166042, 37166043, 37166044, 37166045, 37166047, 37166049, 3716610, 3716611, 37166999, 37167850, 37167851, 37167852, 37167853, 37167854, 37167855, 37167856, 37167857, 37167859 | $0.12/min |
| 3716600, 3716601, 3716602, 3716603, 3716605, 37166061, 37166062, 37166063, 37166064, 37166065, 37166066, 37166067, 37166068, 37166069, 3716607, 3716608, 3716666, 3716715, 3716719, 3716723 plus a lot more, please contact us. | $0.15/min |
| 37162404, 37162405, 37162406, 37162407, 37162408, 37162409, 37162504, 37162505, 37162506, 37162508, 37162509, 37162704, 37162705, 37162706, 37162707, 37162708, 37162709, 37166, 371663344, 371663366 plus a lot more, please contact us. | $0.23/min |
| 371, 37160666, 371617000, 371621111, 371622100, 371623333, 37162400, 37162401, 37162402, 37162403, 371624444, 37162500, 37162501, 37162502, 37162503, 371625555, 371626666, 37162700, 37162701, 37162702 plus a lot more, please contact us. | $0.24/min |
| 3716720, 3716721 | $0.31/min |
| 371277, 3716130, 37162000, 37162001, 37162002, 37162003, 37162004, 37162005, 37162006, 37162007, 37162008, 37162009, 3716210, 3716220, 3716230, 3716260, 3716280, 3716290, 3716303, 3716309 plus a lot more, please contact us. | $0.33/min |
| 3712019, 371202, 371206, 371207, 371208, 3712200, 3712201, 3712202, 3712203, 3712204, 3712205, 3712206, 3712207, 3712208, 3712209, 371221, 371224, 371225, 3712266, 3712272 plus a lot more, please contact us. | $0.35/min |
| 3716716 | $0.36/min |
| 3712094, 3712286, 3712287, 3712580, 3712581, 3712582, 3712583, 3712584, 3712589 | $0.47/min |
| 3712011, 3712012, 3712013, 3712014, 3712015, 3712016, 3712017, 3712300, 3712307, 3712311, 3712317, 3712320, 3712322, 3712327, 3712328, 3712330, 3712337, 3712347, 3712355, 3712357 plus a lot more, please contact us. | $0.51/min |
| 371248 | $0.55/min |
| 371200, 371203, 371204, 371205, 3712230, 3712231, 3712232, 3712233, 3712234, 3712235, 3712236, 3712237, 3712238, 371247, 3712480, 3712481, 3712482, 3712483, 3712484, 3712485 plus a lot more, please contact us. | $0.57/min |
| 371220, 371223, 371238, 371255, 371258, 37126, 371272 | $0.84/min |
| 3712289, 3712290, 3712291, 3712292, 3712293, 3712294, 3712295, 3712296, 3712297, 3712298, 3712798, 3716888, 371785170, 371785171, 371785172, 371785173, 371785174 | $0.98/min |
| 3712092, 3712093, 3712260, 3712261, 3712262, 3712263, 3712264, 3712271, 3712273, 3712275, 3712276, 37122868, 371230, 371231, 371232, 371233, 371234, 371235, 371236, 3712371 plus a lot more, please contact us. | $0.99/min |
| | |
| | |
| --- | --- |
| Lithuania +370 from $0.1/min | |
| Number Prefix | Rate |
| --- | --- |
| 37066801, 37066802, 37066803, 37066804 | $0.10/min |
| 370, 37052 | $0.26/min |
| 37066800, 37066805, 37066806, 37066807, 37066808, 37066809 | $0.58/min |
| 370630, 370631, 370632, 370633, 370634, 370635, 370636, 370637, 370638, 370639, 370650, 370651, 370652, 370653, 370654, 370655, 370656, 370657, 370658, 370659 | $0.61/min |
| 37063, 370640, 370641, 370642, 370643, 370644, 370649, 37065, 370660, 370661050, 370661051, 370661052, 370661053, 370661054, 37066105500, 3706611, 3706612, 3706613, 3706614, 3706615 plus a lot more, please contact us. | $0.63/min |
| 37060, 37061, 37062, 37064, 3706470, 3706471, 3706472, 3706473, 3706474, 3706475, 3706476, 3706477, 3706478, 3706479, 370662, 3706630, 3706631, 3706633, 3706634, 3706635 plus a lot more, please contact us. | $0.64/min |
| 370600, 370601, 370602, 370603, 370604, 370605, 370606, 370607, 370608, 370609, 370670, 370671, 370672, 370673, 370674, 370675, 370676, 370677, 370678, 370679 | $0.65/min |
| 37066105, 3706661, 3706665, 3706919 | $0.69/min |
| 370697 | $0.71/min |
| 370647, 37066, 370691, 3706974, 3706975, 3706976, 3706978, 37069795, 37069798, 37069799 | $0.74/min |
| 3704252 | $0.80/min |
| 3706, 37080206 | $0.85/min |
| | |
| | |
| --- | --- |
| Malaysia +60 from $0.1/min | |
| Number Prefix | Rate |
| --- | --- |
| 60, 601, 601017, 60102, 60103, 60104, 60105, 60106, 60107, 60108, 60109, 60111, 60112, 60113, 6012, 6014, 601596, 6016, 6017, 6019 | $0.10/min |
| 6013 | $0.11/min |
| | |
| Number Prefix | Rate |
| --- | --- |
| 52, 52120, 52122, 521222121, 521222131, 52122214, 521222142, 52122215, 52122216, 52122217, 521222170, 521222198, 52122220, 521222215, 521222239, 52122225, 52122226, 52122227, 52122229, 52122230 plus a lot more, please contact us. | $0.10/min |
| 521 | $0.11/min |
| | |
| | |
| --- | --- |
| Morocco +212 from $0.1/min | |
| Number Prefix | Rate |
| --- | --- |
| 212 | $0.10/min |
| 212529, 212538 | $0.25/min |
| 212682 | $0.58/min |
| 212691 | $0.60/min |
| 21260 | $0.71/min |
| 21252, 21253, 21254, 21255 | $0.75/min |
| 212612, 212614, 212617, 212619, 212620, 212621, 212625, 212631, 212632, 212644, 212645, 212649, 212656, 212657, 212660, 212663, 212664, 212665, 212669, 212674 plus a lot more, please contact us. | $0.92/min |
| 212600, 212601, 212602, 212603, 212604, 212605, 212606, 212607, 212608, 21261, 21262, 212626, 212627, 212629, 21263, 212630, 212633, 212634, 212635, 212638 plus a lot more, please contact us. | $0.93/min |
| | |
| | |
| --- | --- |
| Netherlands +31 from $0.1/min | |
| Number Prefix | Rate |
| --- | --- |
| 31, 31, 31202626905, 3120807, 31208080102, 31242002, 31382002, 316, 3160, 31610, 31611, 31612, 31613, 31614, 31615, 31616, 31617, 31618, 31619, 31620 plus a lot more, please contact us. | $0.10/min |
| 3161, 31611, 31615, 3162, 31621, 31625, 31627, 31629, 3163, 31631, 3164, 31646, 3165, 31656, 31681 | $0.12/min |
| 31610, 31612, 31613, 31616, 31617, 31619, 31620, 31622, 31623, 31626, 31630, 31633, 31636, 31640, 31644, 31645, 31647, 31649, 31651, 31653 plus a lot more, please contact us. | $0.13/min |
| 316 | $0.20/min |
| | |
| Number Prefix | Rate |
| --- | --- |
| 47, 474, 475, 4758, 4759, 479 | $0.10/min |
| 470, 4781, 47880 | $0.21/min |
| 47188, 47810, 47814, 4785 | $0.28/min |
| 472, 476 | $0.34/min |
| | |
| | |
| --- | --- |
| Pakistan +92 from $0.26/min | |
| Number Prefix | Rate |
| --- | --- |
| 92, 9233 | $0.26/min |
| | |
| | |
| --- | --- |
| Philippines +63 from $0.18/min | |
| Number Prefix | Rate |
| --- | --- |
| 63221, 632225, 63223, 63226, 632358, 63236, 63250, 63257, 63258, 63261, 63262, 63271, 63272, 63273, 63274, 63275, 63279, 63290, 63291, 63293 plus a lot more, please contact us. | $0.18/min |
| 63 | $0.24/min |
| 63817, 63905, 63906, 63915, 63916, 63917, 63922, 63923, 63925, 63926, 63927, 63932, 63933, 63935, 63936, 63937, 63942, 63943, 6397, 63995 plus a lot more, please contact us. | $0.28/min |
| 63813, 6390, 6391, 6392, 6393, 6394, 6398, 6399 | $0.33/min |
| 639 | $0.34/min |
| | |
| Number Prefix | Rate |
| --- | --- |
| 48, 480, 4812222, 481229, 48123000, 4812307, 48123236, 48123283, 481234, 48123430, 48123461, 48123462, 48123463, 48123464, 48123465, 48123466, 481235, 4812360, 4812361, 48123621 plus a lot more, please contact us. | $0.10/min |
| 481, 48134210, 48134216, 48134217, 48134218, 48134219, 48134240, 48134245, 48134246, 48134247, 48134248, 48134249, 48134250, 48134251, 48134256, 48134257, 48134258, 48134259, 48134433, 48134434 plus a lot more, please contact us. | $0.11/min |
| 4812, 4812343, 4812346, 48123510, 48123529, 48123559, 48123570, 4822, 48222304, 4822263, 4822267, 4822268, 4822269, 4822308, 4822475, 4822476, 4822477, 4822480, 4832, 48327075 plus a lot more, please contact us. | $0.12/min |
| 4894, 4894714, 4894715, 4894718, 4894719, 4898 | $0.15/min |
| 487860 | $0.17/min |
| 48789, 48799 | $0.18/min |
| 48729 | $0.22/min |
| 4823, 48233060, 48233064, 48233065, 48233068, 48233069, 48236840, 48236847, 48236848, 48236849, 48236855, 48236865, 48236866, 48236867, 48236868, 48236869, 48236880, 48236885, 48236886, 48236887 plus a lot more, please contact us. | $0.23/min |
| 48600, 48602, 487292 | $0.24/min |
| | |
| | |
| --- | --- |
| Portugal +351 from $0.1/min | |
| Number Prefix | Rate |
| --- | --- |
| 351, 351, 3511, 35121, 351210, 351211, 351212, 351213, 351214, 351215, 351216, 351217, 351218, 351219, 35122, 351220, 351221, 351222, 351223, 351224 plus a lot more, please contact us. | $0.10/min |
| 35193, 35196 | $0.16/min |
| 351169, 351189, 351609, 3516092, 351639, 351659, 351669 | $0.17/min |
| 351169, 3511691, 351189, 3511891, 351609, 3516091, 35160920, 351639, 3516391, 35163920, 351659, 3516591, 35165920, 351660, 3516609, 351669, 3516691, 35166920, 35191, 351920 plus a lot more, please contact us. | $0.25/min |
| 35160921, 3516392, 3516592, 35166921 | $0.32/min |
| 3511691, 3511891, 3516091, 3516391, 3516591, 3516691 | $0.80/min |
| 3519 | $0.97/min |
| | |
| | |
| --- | --- |
| Qatar +974 from $0.34/min | |
| Number Prefix | Rate |
| --- | --- |
| 974 | $0.34/min |
| 974124, 9742, 9743, 9745, 9746, 9747 | $0.40/min |
| | |
| | |
| --- | --- |
| Romania +40 from $0.1/min | |
| Number Prefix | Rate |
| --- | --- |
| 40, 402, 4021, 407, 40701, 40711, 40780, 40781, 40782, 40783, 40788, 40789 | $0.10/min |
| 40118932 | $0.78/min |
| | |
| | |
| --- | --- |
| Singapore +65 from $0.1/min | |
| Number Prefix | Rate |
| --- | --- |
| 65, 658, 65810, 65817, 658188, 65819, 65832, 658333, 658338, 65836, 65838, 65841, 65844, 658456, 65846, 65848, 658496, 658500, 658539, 65854 plus a lot more, please contact us. | $0.10/min |
| | |
| | |
| --- | --- |
| Slovenia +386 from $0.27/min | |
| Number Prefix | Rate |
| --- | --- |
| 386, 38632432, 3863292, 3863400, 3863555, 3863600, 3863620, 3863715, 3863777, 3863828, 3863830, 38638888, 3864263, 3864292, 3864400, 3864555, 3864600, 3864620, 3864777, 3864828 plus a lot more, please contact us. | $0.27/min |
| 38642946, 38644161, 38644244, 38644662, 3868189, 38689130 | $0.30/min |
| 386818 | $0.49/min |
| 38664, 3866555 | $0.58/min |
| 3863, 3864, 38651, 386641, 386642, 386643, 386644, 386645, 38668, 38670, 3869800, 3869801, 3869802, 3869803, 3869807, 3869814, 3869817, 3869822 | $0.60/min |
| 38643 | $0.68/min |
| 386432, 386433, 386434, 386437, 38649 | $0.69/min |
| | |
| Number Prefix | Rate |
| --- | --- |
| 34, 3459, 345900, 34590100, 34590100, 34590101, 34590102, 34590103, 34590104, 34590105, 34590106, 34590107, 34590108, 34590109, 3459011, 3459012, 3459013, 3459014, 3459015, 3459016 plus a lot more, please contact us. | $0.10/min |
| 346, 34615 | $0.65/min |
| 34902 | $0.80/min |
| | |
| Number Prefix | Rate |
| --- | --- |
| 46, 4610, 4625, 46376, 4651, 4659, 4667, 4670, 46706, 46708, 4671, 4672, 4673, 46737, 4675, 467524, 46755, 46756, 4676, 467670 | $0.10/min |
| | |
| | |
| --- | --- |
| Switzerland +41 from $0.1/min | |
| Number Prefix | Rate |
| --- | --- |
| 41, 4120, 4122, 4140, 4143, 4158, 417, 418, 4186, 4189, 4190 | $0.10/min |
| 414 | $0.16/min |
| 4179 | $0.22/min |
| 41861, 41862, 41863, 41864, 41865, 41866, 41867, 41868, 41869 | $0.23/min |
| 41779, 41860779 | $0.29/min |
| 4179973 | $0.53/min |
| 4179970, 4179972, 4179974, 4179975, 417998, 4186079 | $0.54/min |
| 4177, 4186077 | $0.58/min |
| 417999 | $0.62/min |
| 41754, 41770, 41774, 41775, 41790, 41791, 41792, 41793, 41794, 41795, 41797, 41798, 41799, 418604540, 418604840, 4186071501, 41860754, 418607540, 41860770, 41860774 plus a lot more, please contact us. | $0.63/min |
| 41796 | $0.64/min |
| 41777, 41860777 | $0.68/min |
| 4178, 417840, 418607840 | $0.69/min |
| 417997, 418607997 | $0.72/min |
| 4186078 | $0.73/min |
| 41760, 41761, 41762, 41764, 41765, 41766, 41767, 41768, 417690, 417691, 417692, 417693, 417694, 417695, 417696, 417697, 417731, 41860760, 41860761, 41860762 plus a lot more, please contact us. | $0.75/min |
| 41772, 41860772 | $0.76/min |
| 4186076 | $0.79/min |
| 41860 | $0.93/min |
| | |
| | |
| --- | --- |
| Thailand +66 from $0.1/min | |
| Number Prefix | Rate |
| --- | --- |
| 66, 6680, 668120, 66813, 66814, 66815, 66816, 668171, 6682, 66831, 66832, 668341, 66835, 66836, 66837, 66839, 668430, 668440, 66845, 66846 plus a lot more, please contact us. | $0.10/min |
| 668, 668148, 669 | $0.12/min |
| 662, 666, 6681625, 6691540 | $0.13/min |
| | |
| Number Prefix | Rate |
| --- | --- |
| 90, 9021, 90224, 90232, 90242, 90252, 90312, 90322, 90362, 90412, 90442, 90462 | $0.10/min |
| 90392 | $0.12/min |
| 90500, 90501, 90502, 90503, 90504, 90505, 90506, 90507, 90508, 90509 | $0.27/min |
| 905428, 905469, 905488 | $0.30/min |
| 9053, 905338 | $0.31/min |
| 9050, 9054, 9055 | $0.32/min |
| 9053389 | $0.33/min |
| 905 | $0.36/min |
| | |
| | |
| --- | --- |
| United Arab Emirates +971 from $0.3/min | |
| Number Prefix | Rate |
| --- | --- |
| 971 | $0.30/min |
| | |
| | |
| --- | --- |
| United Kingdom +44 from $0.1/min | |
| Number Prefix | Rate |
| --- | --- |
| 44, 441, 44118, 441183, 4411830, 4411831, 4411832, 4411833, 4411834, 4411835, 4411836, 44118377, 4411838, 4411839, 441184, 4411840, 4411841, 4411842, 4411843, 4411844 plus a lot more, please contact us. | $0.10/min |
| 447761 | $0.11/min |
| 4484, 44843, 4484300, 4484301, 4484302, 4484303, 4484304, 4484305, 4484306, 4484307, 4484308, 4484309, 4484310, 4484311, 4484312, 4484313, 4484315, 4484316, 4484317, 4484318 plus a lot more, please contact us. | $0.27/min |
| 448 | $0.28/min |
| 4474183, 4474414, 4474512, 4475206 | $0.31/min |
| 447405, 4474173, 4474174, 4474175, 447424, 4474400, 4474401, 4474402, 4474403, 4474404, 4474405, 4474406, 4474407, 44745, 447466, 447699, 447864, 447892, 44844473 | $0.32/min |
| 4474408, 4479240, 4479241, 4479242, 4479243, 4479244, 4479246, 4479247, 4479248, 4479249 | $0.35/min |
| 4471, 4472, 4473, 447396, 4474, 4474065, 4474069, 4474171, 4474172, 4474179, 4474181, 4474184, 4474185, 4474186, 4474187, 4474189, 447439, 4474410, 4474411, 4474415 plus a lot more, please contact us. | $0.37/min |
| 447, 4473780, 4473974, 447406, 447417, 447418, 4474390, 4474409, 447441, 4474510, 4474511, 4474513, 4474514, 4474518, 4474519, 447457, 447458, 4474650, 4474651, 4475202 plus a lot more, please contact us. | $0.39/min |
| 4487, 449 | $0.40/min |
| 4478722, 4479245 | $0.42/min |
| 44870, 448710177, 44871040, 448710411, 448710433, 448710450, 44871050, 448710511, 448710525, 44871057, 4487107, 44871090, 44871091, 448710920, 448710933, 448710969, 448710971, 44871098, 4487120, 4487121 plus a lot more, please contact us. | $0.48/min |
| 447448 | $0.49/min |
| 447464, 447620 | $0.50/min |
| 44872, 44873 | $0.51/min |
| 44843176 | $0.52/min |
| 447404, 447440, 447624, 447924 | $0.54/min |
| 44700, 447010, 447011, 447012, 447013, 447014, 447015, 447016, 447017, 447018, 4470190, 447020, 4470210, 4470211, 4470212, 4470213, 4470214, 4470215, 4470216, 4470217 plus a lot more, please contact us. | $0.62/min |
| 447398, 447438 | $0.63/min |
| 4478360, 4478361, 4478369 | $0.65/min |
| 4470 | $0.70/min |
| 44844, 44871 | $0.80/min |
| | |
| | |
| --- | --- |
| United States +1 from $0.1/min | |
| Number Prefix | Rate |
| --- | --- |
| 1, 1808 | $0.10/min |
| 1907 | $0.29/min |
| 1900 | $0.96/min |
| | |
| | |
| --- | --- |
| Uruguay +598 from $0.1/min | |
| Number Prefix | Rate |
| --- | --- |
| 5982 | $0.10/min |
| 598 | $0.13/min |
| 59891, 59892, 59898, 59899 | $0.36/min |
| 5989 | $0.42/min |
| 59896, 59897 | $0.43/min |
| | |
| | |
| --- | --- |
| Vietnam +84 from $0.18/min | |
| Number Prefix | Rate |
| --- | --- |
| 84 | $0.18/min |
| 8416, 8496, 8497, 8498 | $0.19/min |
| | |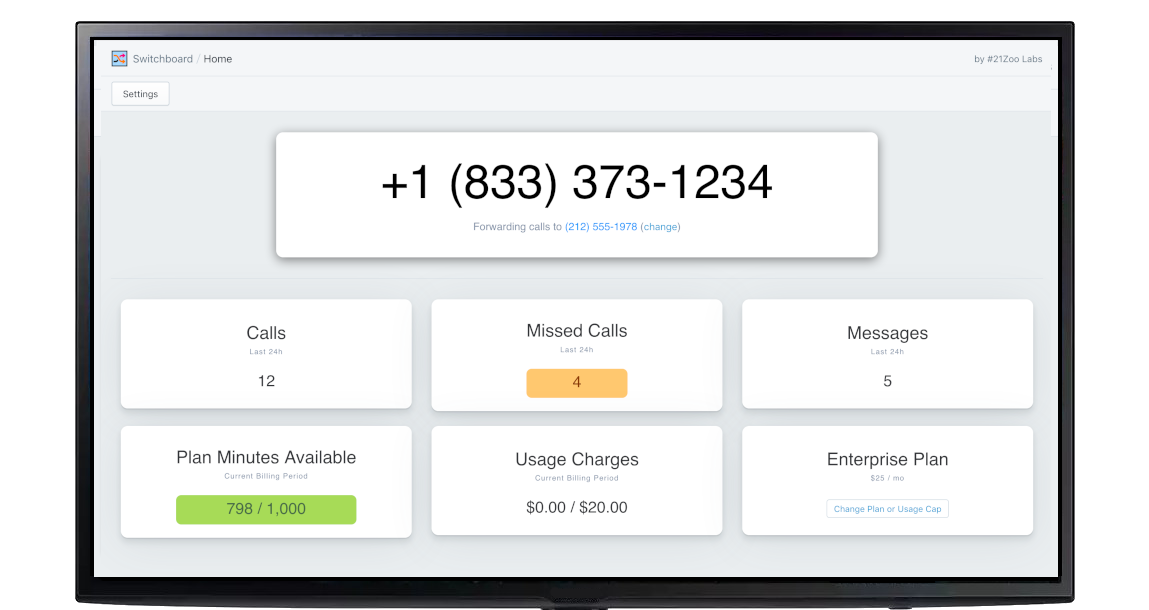 Frequently Asked Questions